Meet the Team
Frooition have a great team of experienced staff. Together there are hundreds of years of design experience and the majority of our staff have been with the company for over 5 years.

Together they have worked tirelessly to create some fantastic software and design services to help ecommerce retailers optimise their businesses online!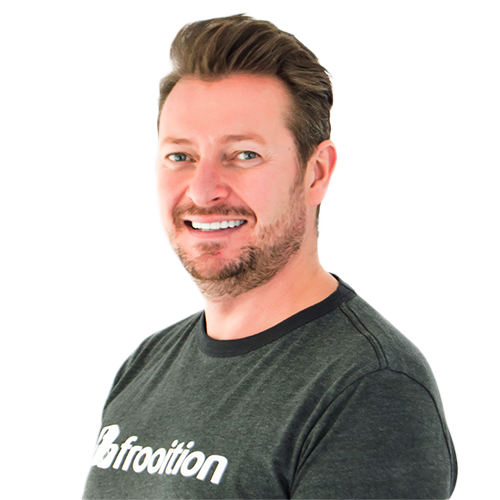 Phillip Molloy
Chairman
Phillip was Frooition's CEO from 2008, and Chairman from 2021. Prior to joining Frooition he was a Frooition customer; he loved the service and experience so much that he joined the company!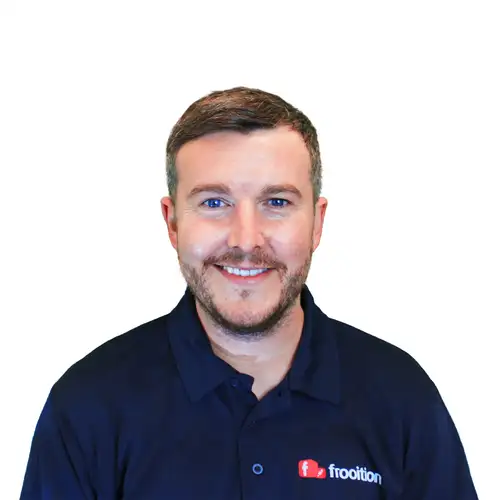 Andrew Evans
Head of New Business
Andy develops relationships with brands, businesses, retailers and sellers across multiple channels and ecommerce solutions, helping identify issues/problems with their online channels and advising them on solutions designed to help grow their revenue.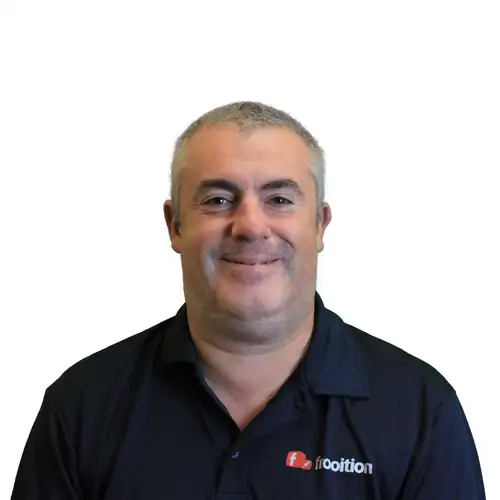 John Hayes
Head of Marketing
Frooition's very own content machine, John is an industry veteran who has dedicated much of his career to documenting and sharing stories about the people and processes that make the world of eCommerce spin.
Outside of work, John is a "Dance Dad" of two daughters, a lazy cyclist and the author of five books.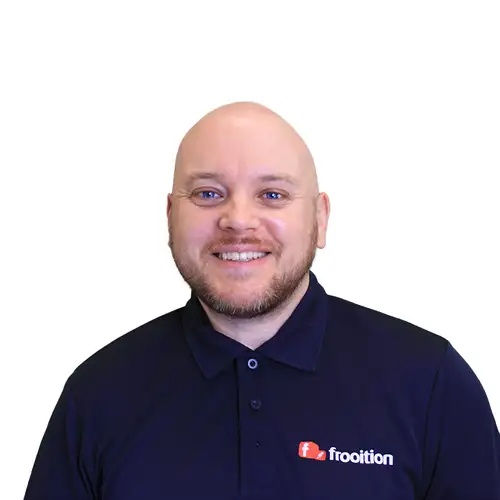 Paul
Creative Team Manager
In 2006, I was sent to prison by a design court for a crime I didn't commit.
I promptly escaped from a maximum-security stockade to the UK underground.

Today, still wanted by the government I survive as designer of fortune.

If you have a problem, if no one else can help, and if you can find me....maybe you can hire The Creative-Team Manager.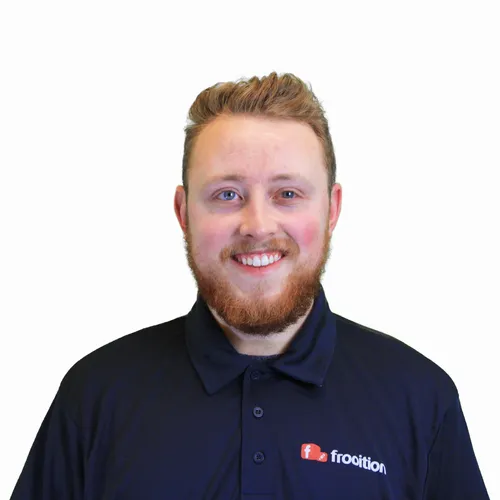 Kieran
Support Manager / Frontend Dev
I am the Support Manager here at Frooition.
I also work on BigCommerce projects as a Front End Developer in my work down time.

At home I dabble in Additive Manufacturing... 3D Printing for short!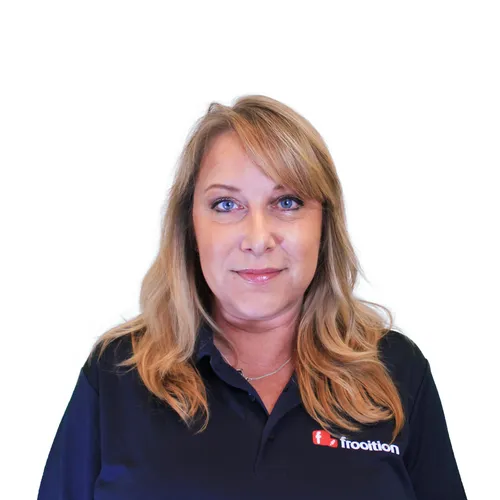 Lisa
Head of Onboarding
My job here at Frooition is to make sure you as our clients are happy!! I am the glue between all the departments and spokesperson internally on our customers behalf making sure their Frooition experience is fantastic.

I love drawing/painting, all things creative, and karaoke. If I really need to let off a bit of steam I get stuck into my training as a black belt in Shotokan karate.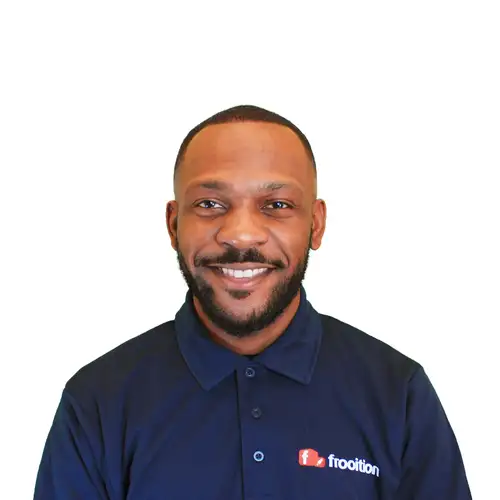 James
Customer Onboarding
James is the person our existing clients will speak to when they call in. He helps to ensure that every project runs smoothly and will assist with any queries throughout the creative process. James is also a highly talented illustrator and calligraphy artist.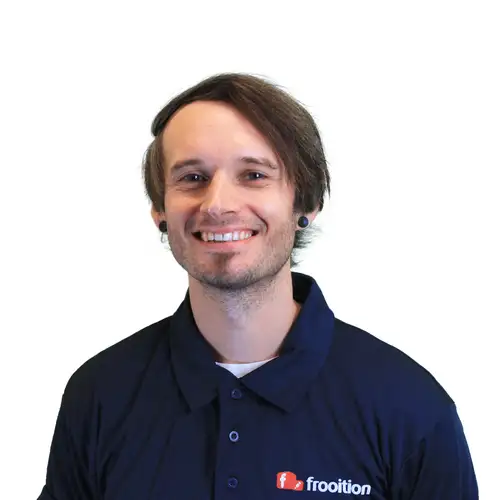 Adam
Senior Designer
Adam is a Senior Designer here at Frooition, and the longest tenured member of the Creative Team. In his spare time he enjoys playing guitar, skateboarding and trying to invent a flux-capacitor to get back to 1985…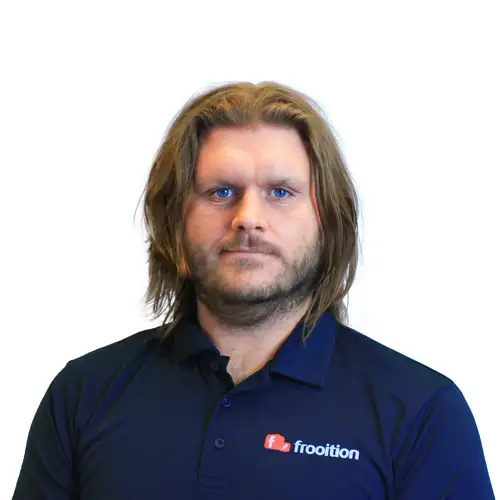 Dan
Graphic Designer
I'm Dan, an experienced graphic designer at Frooition , I work with clients to help generate their dream eBay branding to make their items stand out and look amazing.

Outside of Frooition my main passion is for animation, I direct animated music videos, go to cinema screenings and in my spare time produce an animation radio show.
Neil
Full Stack Developer
Neil is one of Frooition's full stack developers, his daily responsibilities include building new software features and supporting the Freedom ecommerce platform. Outside of work he has a keen interest in film and music production and often offers his free time as a front of house live sound engineer.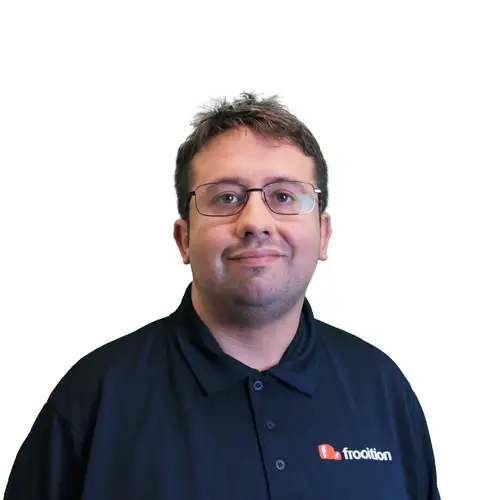 Luke
Senior E-commerce Developer
I specialise in BigCommerce website development, I have worked for Frooition since 2015 and helped Frooition gain Stencil Development and BigDev Certification.

In my own time, I run an animation news blog/YouTube channel, followed by various people and organisations in the animation and media industry, I also enjoy swimming.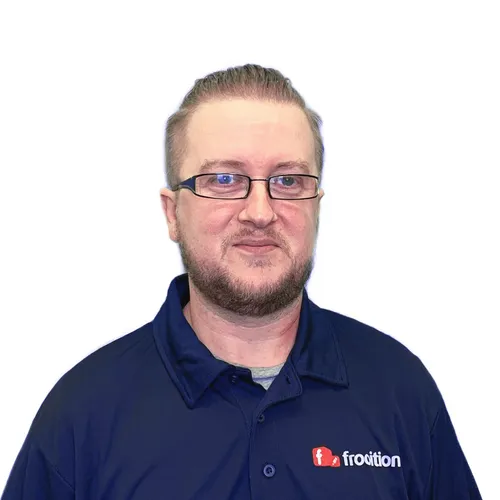 Alun
Senior E-commerce Solutions Engineer
I'm a Senior eCommerce Solutions Engineer here at Frooition.

I am an accomplished designer and frontend coder, and I enjoy using those skills to deliver a high quality product for our clients.

In my free time I enjoy obscure music, a good film, the odd video game and time with my 3 children.