At Frooition we love partners that offer services that can help our customers grow their businesses even further or save them time. We find ways for our services to interact with partners to provide the easiest solutions for our customers.
We have recently added a number of new partners to our partner directory: http://frooition.com/partner/directory.php
Three of our newest partners are: Solid Commerce, Remove the Background and SkuVault.
SolidCommerce:
SolidCommerce offer Multichannel inventory and order management, their platform allows sellers to sell across multiple marketplaces including eBay and their own eCommerce website.
SolidCommerce also uses integrated shipping and order fulfillment allowing sellers to make the most of their time and re-invest their time back into the business.
A fully automated solution that centralizes all aspects of a multichannel business that saves you hours of work every single day. SolidCommerce also offer integrations and can tailor the package to a sellers specific needs.
SolidCommerce is compatible with Frooition eBay templates so your design can be integrated into the software and will automatically list to eBay with your fantastic Frooition design.
For more information visit SolidCommerce.
RemoveTheBackground:

Remove the Background provide a fantastic service removing unwanted backgrounds from product images leaving professional looking images for a fraction of the price of a professional shoot or studio.
Simply upload your product images to RemoveTheBackground and within a few hours you will receive your images back with the backgrounds removed and crisp, clean white backgrounds in their place.
RemoveTheBackground can crop, resize, remove backgrounds, add shadows, and combine images to create great looking images.
A Frooition design makes your listings look great but if your product images look poor then the professionalism will be lost, combine great looking design with fantastic product images to really boost your business!
For more information visit RemoveTheBackground
SkuVault: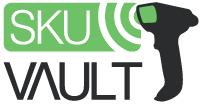 SkuVault offer a global, cloud based inventory and warehousing solution that integrates with all major marketplaces including eBay and Amazon as well as eCommerce platforms such as BigCommerce.  SkuVault allows sellers to track inventory using barcodes to reduce human error, increase warehouse efficiency and eliminate out of stocks.
SkuVault is compatible with 3rd party inventory management tools.
With Frooition you can port your eBay product data over to BigCommerce (and vice versa) and then use SkuVault to transfer your quantities between platforms.
Do you provide eCommerce solutions?
If you think your business offers a useful service that would help our customers and you would like to join our partner program then feel free to contact us or apply to join: http://frooition.com/partner/