Amazon Store Design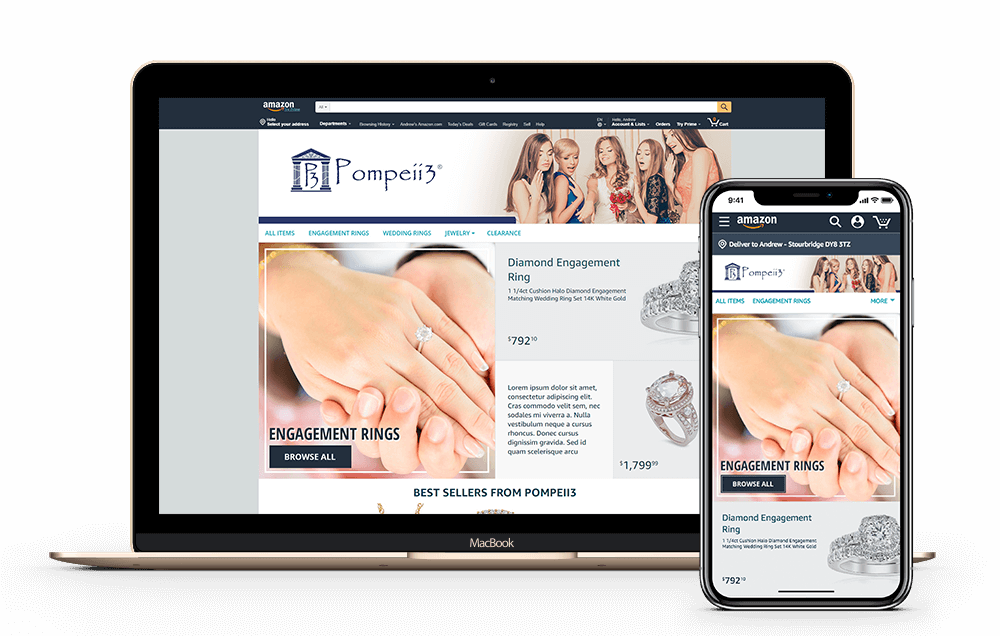 Multi-page shopping experience
Create exciting and engaging shopping experiences with a unique page for each product group.
Encourage Loyalty
Tell your brand story and merchandise the full range of your product portfolio.
Maximise sales
Give incredible shopping experiences on every device with mobile responsive layouts, and optional video in product pages.
Your own branded URL on Amazon
Drive customers to your Amazon store from your own marketing activities using your unique, human- readable, store URL.
See your sales rise
Store insights provide you with a powerful understanding of your traffic sources, customer preferences and buyer behaviour within your store.
Specialists you can trust
Frooition only design for e-commerce. We've been industry leaders for over a decade and our knowledge of the e-commerce customer journey and design for conversion has seen us work with retailers of every size, in every product category.
What does the Amazon service include?
Unique Responsive website design

Project management portal

Design Consultation
Each Amazon project starts with your specification and requirements, we then work with you to provide a detailed proposal.
What does it look like?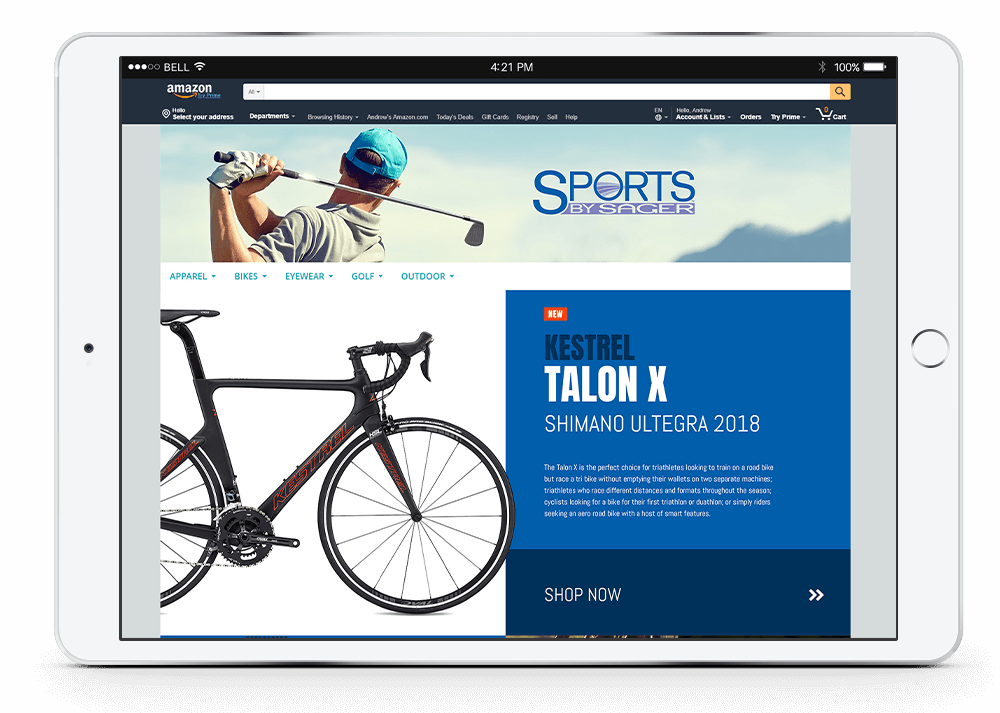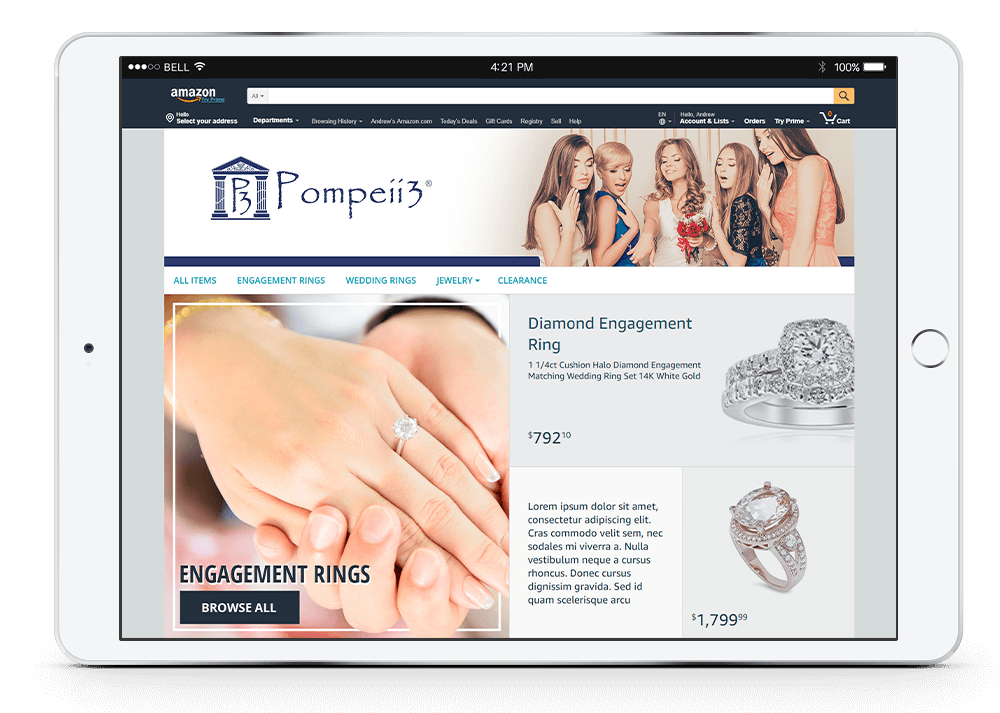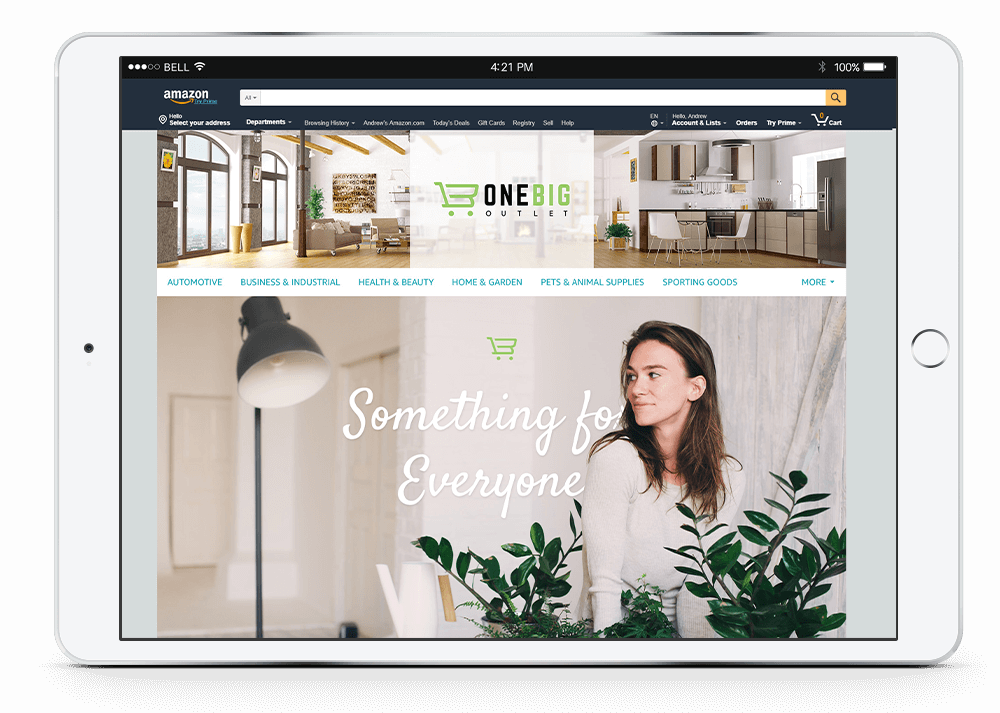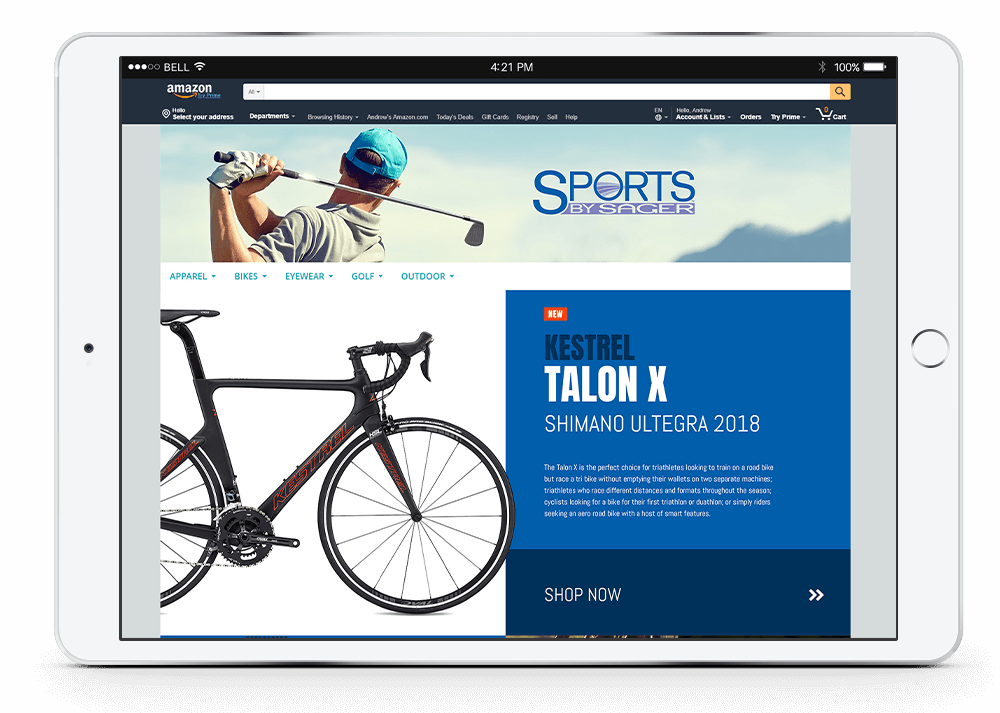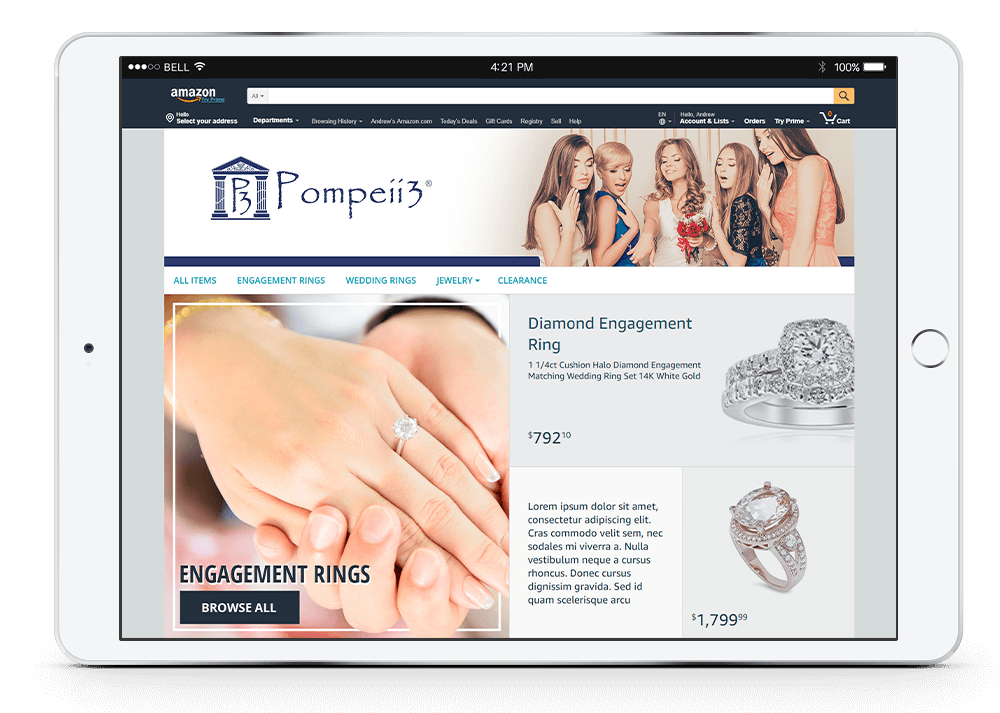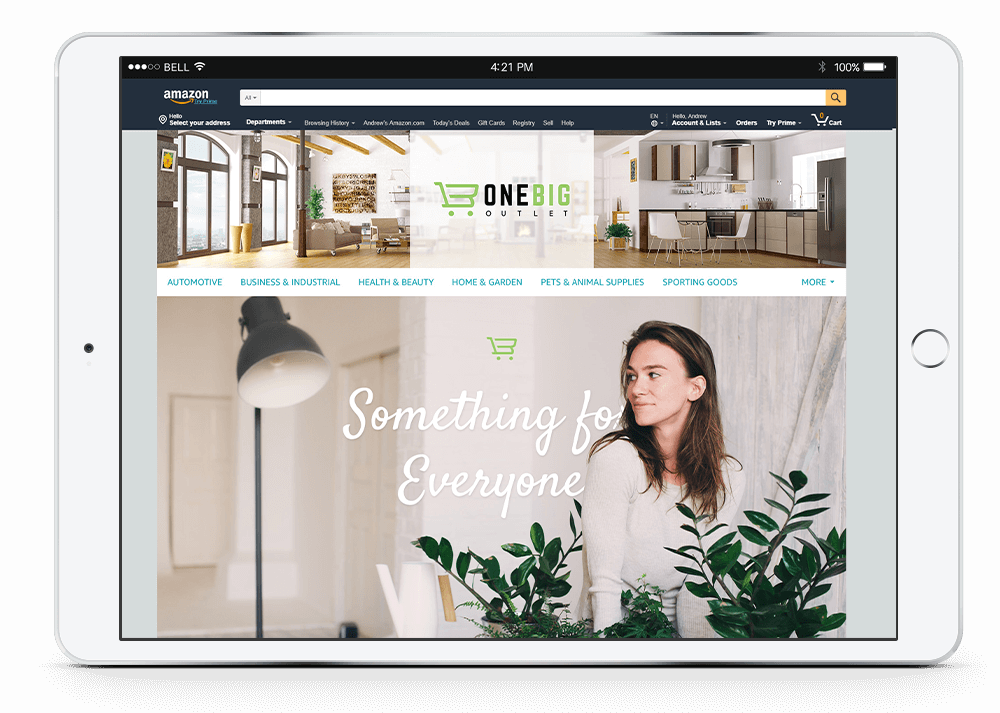 Design Process
Most projects can be completed in as little as 4 weeks depending upon revisions and requirements.
Design
consultation
Complete specification form
Receive 1st
Preview
Revisions and additional previews
Sign off
design
Design Fully
installed & tested