Design for Advanced eBay Sellers
Our Advanced eBay design service is aimed at small to medium sized sellers who need to stand out from the crowd. Perfect for sellers with a wide product range utilizing eBay store categories or those building a brand on eBay.
We work with you through every step of the process including detailing your requirements. We then provide you with a preview of the design and invite you to give us feedback. Once we deliver a preview you are delighted with we do everything else including installing the design, applying it to your live items and supporting you on going.
The Advanced service includes access to the full Frooition software which enables you to control your design, list to eBay and apply design to live listings.
What does it look like?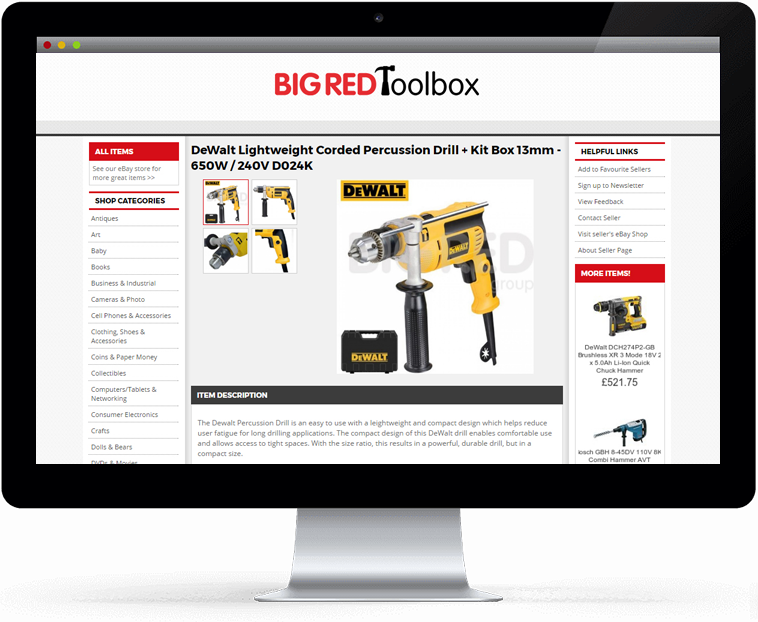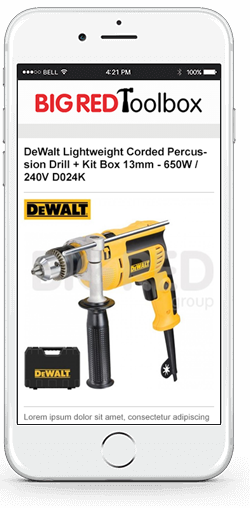 Host multiple designs from a single eBay account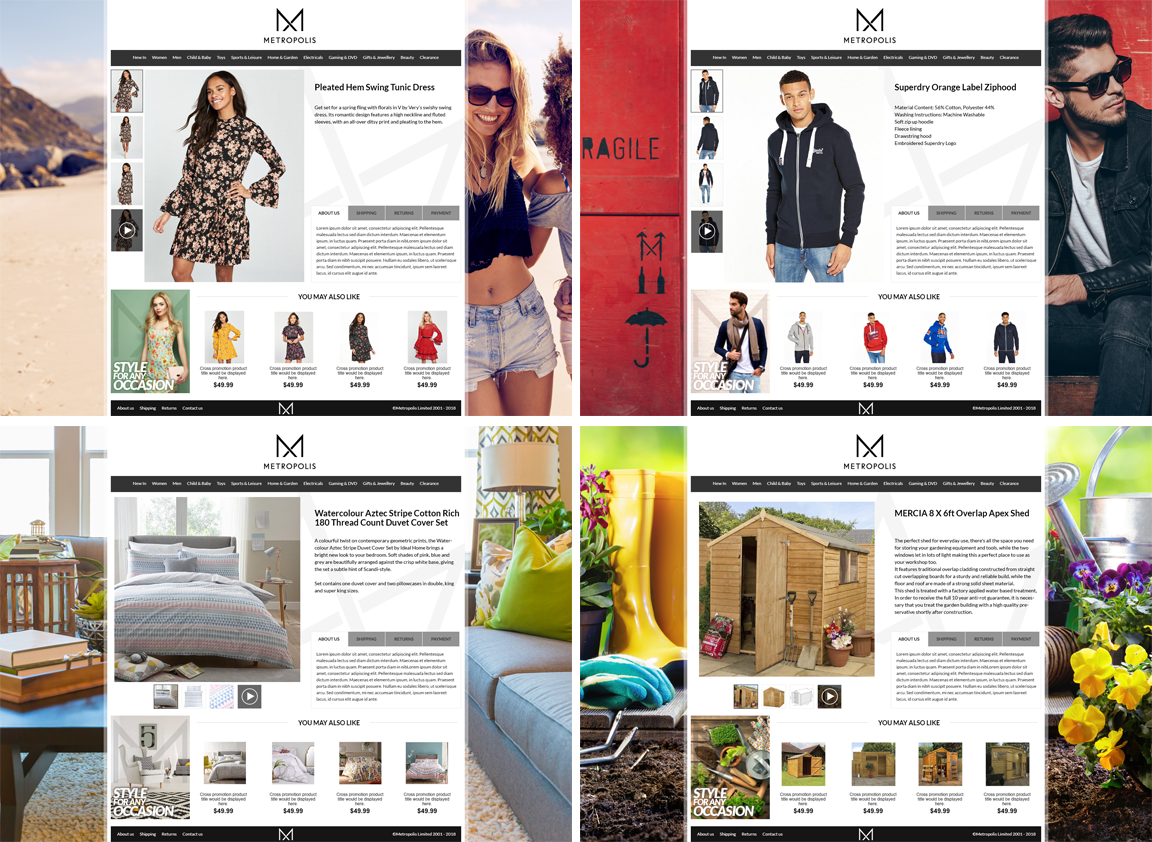 Enhance
categories by giving them their own distinct image
Improve
your customer's experience of them by including the relevant size charts, promotions and additional information.
Strengthen
your brand affiliation and encourage customer trust with custom branded designs.
Expand
your business on eBay by selling in different categories from one account - Maximising profits and growing positive feedback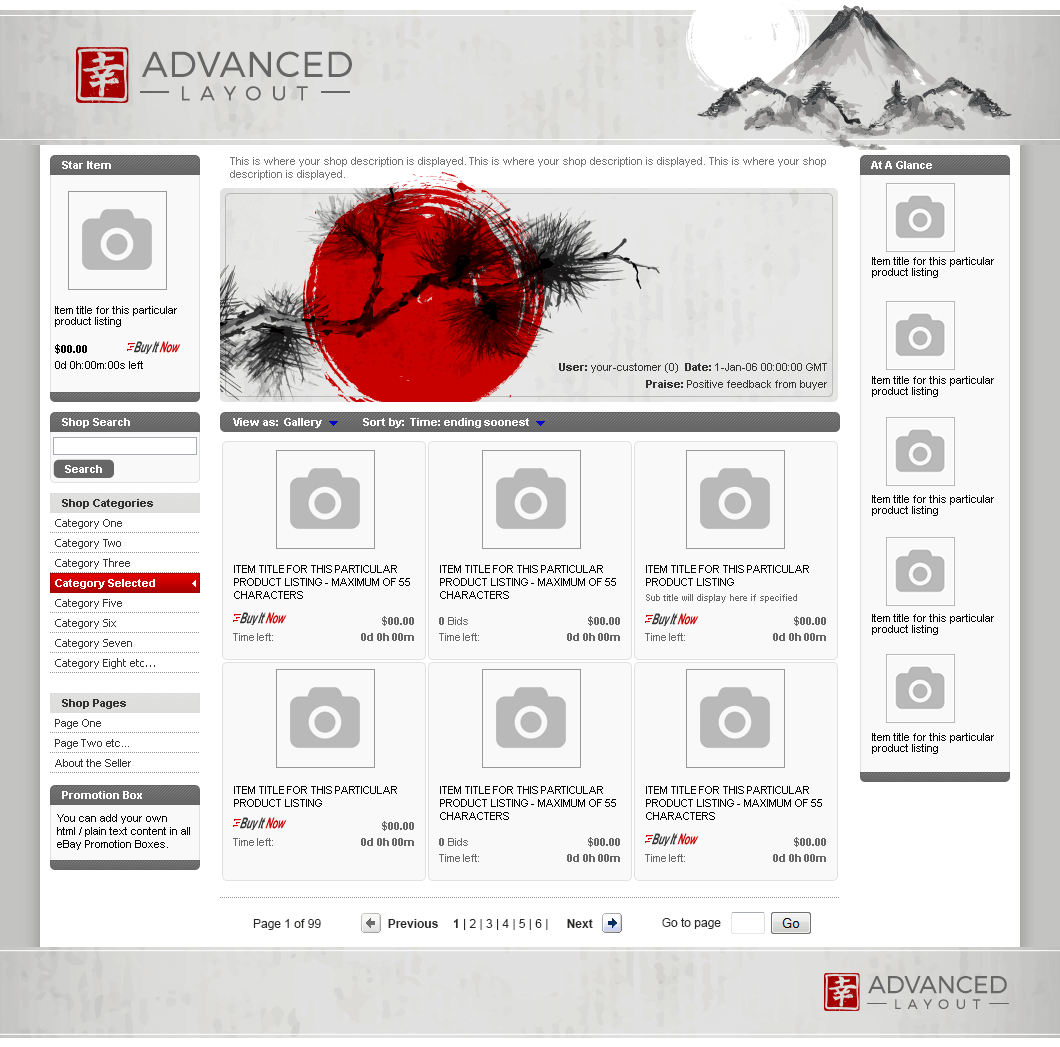 Category Product Listings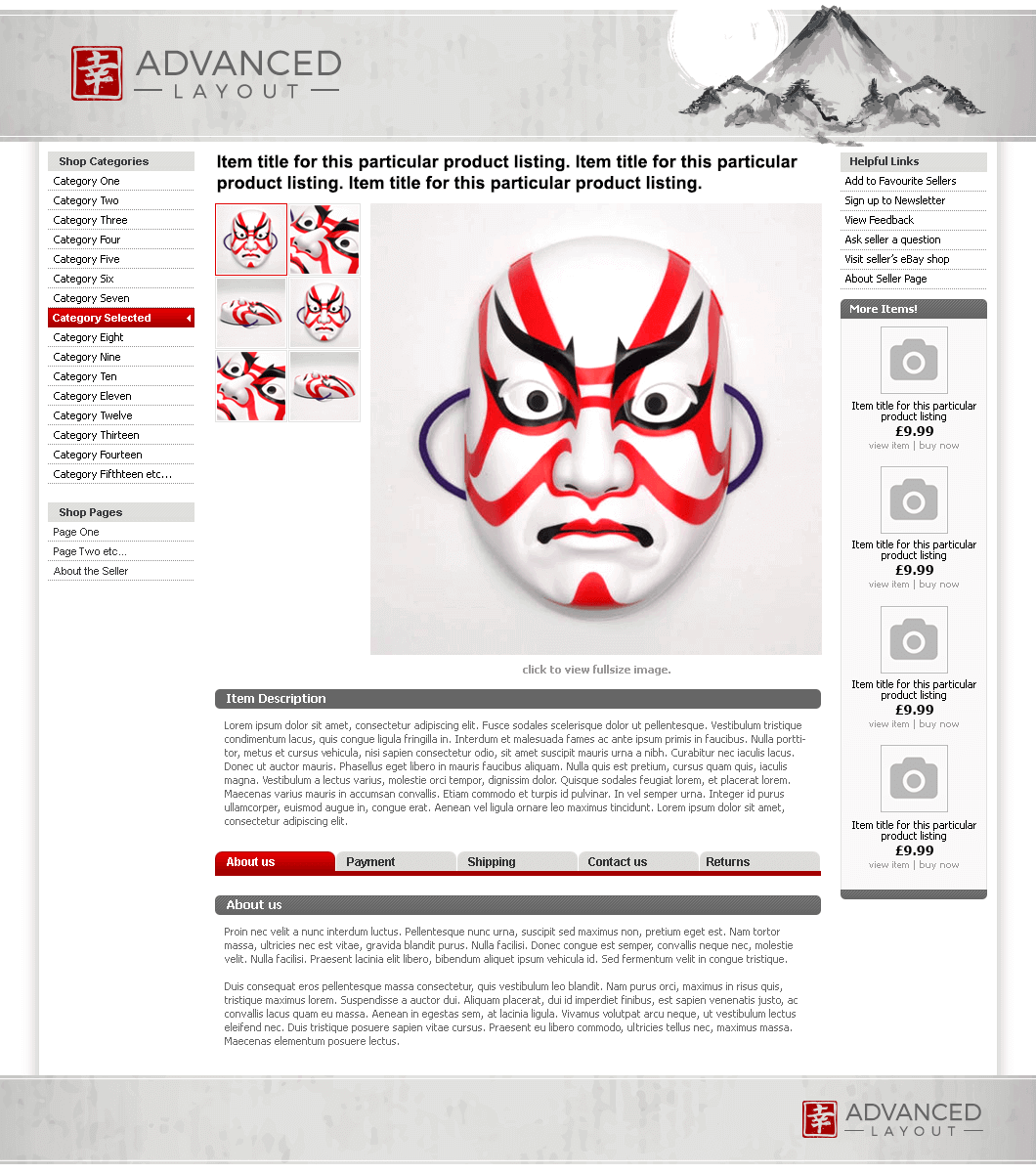 eBay Product Listing Design

Categories automatically update across all product listings
Automatically cross promote related items
Active content compliant product listings
(no JS or Flash)
Image gallery with thumbnails
Seller information tabs

Mobile Product Listing

Mobile responsive listings
Works in app and mobile browser
Scrolling product gallery
Cross promotion

Professional Branding

Design consultation
Easy to use design requirements form
Multiple previews
Full installation
We can even apply the design to listings for you!

Frooition Software

Bulk list directly to eBay
Export templates for all 3rd party listing tools
Control design features
Revise listings in bulk
Project manage your design
support tickets, videos and tutorials
How will it help me?
Fast and easy design process

Transparent project management system
Regular email updates
Access to design project manager
Simple project requirements form

Increase your sales

Great branding increases trust
Clean layout instills confidence and reduces questions
Image gallery showcases great product
Cross promotion increases average orders
Beautiful design creates a memorable user experience

Save you Time

We can apply the design to your existing listings so you don't have to
Export template ready for 3rd party listing tools
List directly to eBay
Import listings from spreadsheet or BigCommerce

Make listing easier

Use eBay's product catalog
Use parts compatibility
Bulk launch listings
Full support system
Helpful selling blogs, tips and emails
Unique service
Our Designs and eBay software are unique, we build more technology than anyone else to support our clients. We have built an entire software platform to help all sellers big or small, and our own project management suite to aid clients in the design process.
We are Certified and recommended by eBay, mainly because our designs are so easy to live with. Our technology automatically updates categories and cross promotion items across all live items so you are always up to date without having to lift a finger.
We work with eBay to ensure remain compatible and compliant with eBay's latest changes: you don't need to worry about starting from scratch every few years.
We provide an option for our clients to automatically apply their fully customized listing design to their listings with no extra steps, allowing them to list from any device and any listing method. Listing with multiple designs is easy too as our Auto Apply option allows clients to set a design associated with the category, brand or item specification.
Design Process
Most projects can be completed in as little as 4 weeks depending upon revisions and requirements.
Design
consultation
Complete specification form
Receive 1st
Preview
Revisions and additional previews
Sign off
design
Design Fully
installed & tested