Frooition is a multi-channel e-commerce specialist design agency. Founded over 12 years ago, frooition are experts in eBay design delivery. Lead from the UK with a team of 25, Frooition uses in house design and development teams and never outsource.
Most recently Frooition have helped thousands of eBay sellers become compliant with eBay's active content rules, ensuring sellers do not miss out on sales.
Since eBay made the recent changes Frooition are now the only certified eBay design company that offers dynamic categories and dynamic cross promotion that automatically update as items sell.
The only eBay certified design company, Frooition sit on the eBay developer council and are always pre-informed and well prepared for changes to the platform.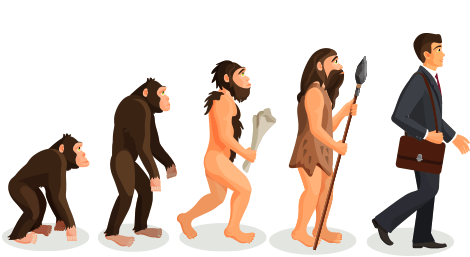 2005
Founded in 2005, Frooition began life providing managed services and training for eBay Sellers. In addition to the professional services we also offered simple designs for eBay Listings. As we continued on our journey we increase the size of our design team and started to focus more and more on eBay Design adding eBay store designs to our service.
As we started to offer more and more eBay designs we realized that sellers needed a better way to apply the design to their listings rather than manually copy and pasting templates.
2006
Frooition acquired the sub-brand CreativeBay
2008
In 2008 we attended eBay Live in Chicago and revealed our brand new eBay Listing Software. The software enabled Frooition customers to list directly to eBay with templates automatically applied.
2009
In 2009 we launched our first Froo App (Template Themes) on the eBay app center. This allows sellers to choose from thousands of pre-made templates and apply them to live listings. This was the same year that we developed Bulk revision which allowed sellers to bulk apply the pro design services to their live listings in bulk. This was a revolutionary technology breakthrough and is still unique to Frooition today. 2009 also saw the launch of our very own ecommerce platform.
2010
2010 saw Frooition become the only Certified Provider specializing in design, a fact we are still very proud of today! Due to the success of our software solutions Frooition were invited to speak at eBay's Developers Conference in San Jose. We also launched Froo Cross Sell, and became the number 1 app both paid and free on eBay.com.
2011
In 2011 our eBay apps went Global with the launch of our very own Froo App's Center. We also started providing design services for BigCommerce stores.

2012
2012 saw us hit 100,000 customers as well as being involved in launching Apple directly onto eBay.com.
2013
In 2013 Frooition were invited to work directly with the eBay development team to create the perfect Mobile listing template. 10 different versions of our mobile template were created and tested in San Jose.
2014
2014 - we launched our Mobile eBay design service globally, helping sellers grow even more. We added Shopify to our list of services.
2015
In 2015 we smashed the 200,000 customer mark and successfully served over 93 Million listings in one day, without slowing down our servers or suffering any downtime.
2016
2016 sees us working directly with eBay again to develop active content free listings that still look great and increase sales. We also began offering Magento 2 design and hosting services.
2017
2017 Saw Frooition working directly with eBay to help customers become Compliant with the new Active content rules.
2018
2018 saw exciting changes to our eBay software and packages, including the launch of multiple templates and our new Infinity package