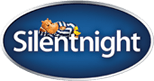 The biggest highlight was the communication
received throughout the design process.
Every step of the way we were given updates.
Pleasingly the design has allowed us to
launch and trade successfully
Phil

-

Silentnight

The designers do lovely work and are very easy to work with. My designer Kim was excellent. I wish I had done this years ago. This was by far the best money I have spent to grow my company.
Sarah Kadlic

-

Courtland Jewels

I would like to give credit where credit is due, Adam delivered a piece of art which I am overjoyed with the result.
This is the second design I have received from Frooition which I strongly recommend to anyone looking to have a design made.
Chris

-

We Fix Phones