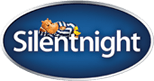 The biggest highlight was the communication
received throughout the design process.
Every step of the way we were given updates.
Pleasingly the design has allowed us to
launch and trade successfully
Phil

-

Silentnight

Frooition is very good at keeping clients informed
about the project status and time-line.
These guys are very professional and I would
recommend the service to anyone looking to take
their e-commerce presence to the next level.
Nick Waite

-

Pro Tested Gear

This was the second company I have
worked with for our store design and
Frooition was absolutely top notch!
My designer Kim really listened to what I was
looking for in a design.
Debra Shaw

-

Moore Parts source