We're here to help. Simply complete our form above and we'll call you back to answer any questions you may have.
Shopify Website Design
Shopify Platform
Shopify is the perfect website for all sellers, whether just starting out or listing millions of products.
Shopify removes the hassle of setting up an ecommerce website and save days of setup, meaning you can be up and running in minutes not weeks!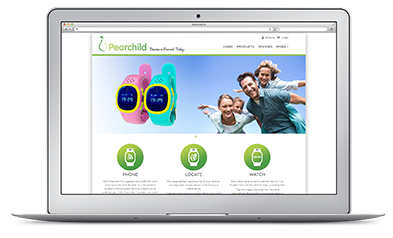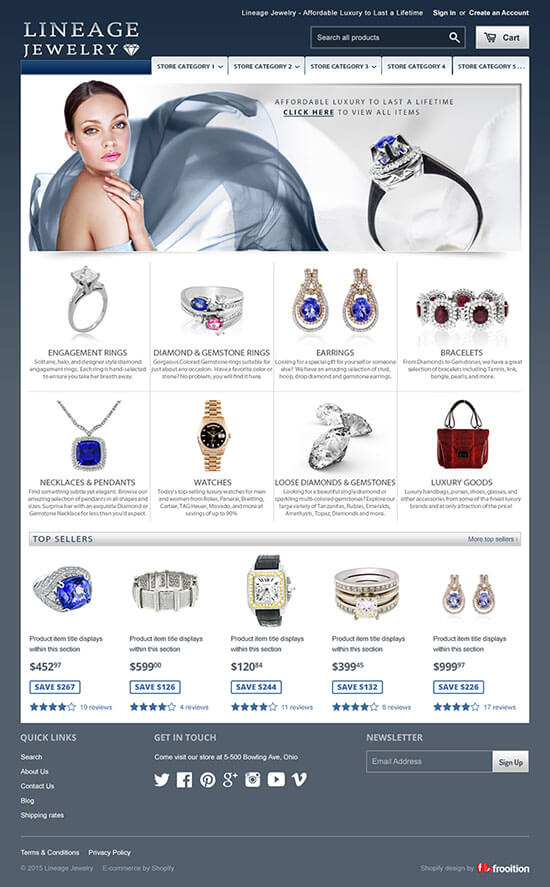 Shopify Website Design Features
Fully Responsive Shopify store

A fully responsive Shopify website: elements change depending upon screen size so it always displays correctly

Shopify website branding consultation

Prior to providing a quote; your consultant will discuss the service with you and determine the best solution for your budget and requirements.

Custom branding based on your specification
Choice of 3 Shopify layouts(1,2 or 3 Column)

Choose the number of columns visible on your website, category and product pages will be a standard 2 column layout.

Design for all website pages
3x image Fading Carousel

Frooition will create 3 images and install them into the fading carousel on the storefront

One custom promotion box

A custom graphic to drive a promotion or to announce a message

Sliding brand based scroller (inc 5 brands)

A list of your brand logos or names in an animated scrolling box

Image based category boxes (includes 6 categories)

Static images of categories that drive traffic to your top categories

Animated category boxes (inc 3 categories)

Images with transition effects that further drive clicks to categories

Horizontal page menu

Show your shopify website pages in your top navigation bar and display your categories in the left or right column

Drop down category menu

Show your categories in a drop down list in your top navigation bar and display your pages in the left or right column

"Sticky" top menu

As the website scrolls, the top menu will stick to the top of the sceen and always be visible

Scrolling featured items box

Show your Shopify featured items in a scrolling 'conveyer belt' format

Attribute search [e.g. color] (5 attributes)
NOTE: You can always add extra features to your quote or purchase features later on
Shopify Platform features:
Unlimited Bandwidth
∞ Unlimited Products
Built in website SEO
Built in Blog
70+ payment gateways
Gift cards and discount codes
Built in website analytics
Multi-language ready
Create drop-ship accounts
Sell items on Facebook
Hundreds of add-on apps
24/7 Shopify Support
Responsive Design
Frooition Shopify website designs are fully Responsive meaning they display and function beautifully on all devices

The benefit of a responsive website is you only have 1 website design to manage, users get a completely consistant brand experience and SEO isn't affected by duplicate content.

Shopify have recently also updated their checkout to be fully responsive too; meaning customers get a fully responsive website experience from start to finish.
Discount For Multi-channel
We offer a fantastic discount for any customers who purchase a combo Shopify store design.
If the Shopify layout, features and graphics are identical to the eBay store we can lower the cost of delivering the matching webstore.
Save up to 20% with a Multi-channel discount!
Benefits of a brand matching multi-channel design include:
Increased brand recognition
Consistant customer experience
Create greater customer trust
Get repeat customers from different sales channels


Sign up for a Shopify Website Trial
We're here to help. Simply complete our form above and we'll call you back to answer any questions you may have.