Online Branding Experts

Frooition provide expert branding for your eBay, Marketplaces and eCommerce Website.

Contact Us Quote Me

Ecommerce Website Design

Frooition create beautiful ecommerce websites, designed to your requirements.

Ecommerce branding for Bigcommerce, Shopify & Magento website platforms. More Info Quote Me

eBay Design

World leading eBay branding helping you stay ahead of your competition.
Supported with technology to make life easier...

More Info Quote Me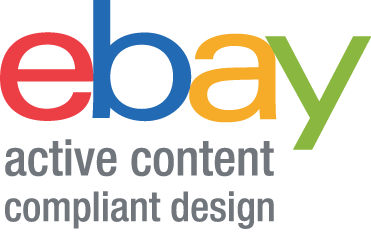 Are you worried about eBay's Active Content changes?
Don't Panic! All of our eBay Design services are already Active Content Compliant. No need to wait until 2017, you can be compliant in a matter of weeks.

We will even remove your old Active content and apply the design for you - you don't have to do any hard work!



eBay Services
Bring your brand to the world's most successful marketplace
Showcase your business to millions of buyers
Design uses the API to provide dynamic functionality
Bulk apply design to live listings, list directly or integrate with any 3rd party listing tool
eBay Info

eCommerce Website Services
Unique website branding based on your requirements
Increase trust with professional website branding
Control the flow of traffic to top selling items
Use award winning ecommerce platforms: Bigcommerce, Shopify & Magento
Website Info

Marketplace Branding
Gain an advantage over your competitors
Represent your website branding on the World's busiest marketplaces
Grow your customer base
Mirror your website branding on eBay
Marketplace Info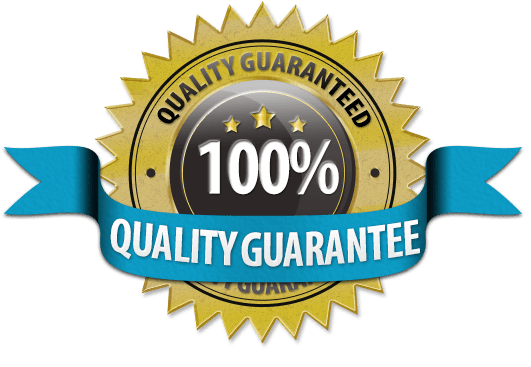 Why use Frooition?
Frooition have provided creative services and productivity apps for over
260,000 customers worldwide
, we have been established for
over 10 years
and have provided thousands of designs across many platforms.
Frooition are a Global company with offices in the UK and US we service customers all over the globe and work across multiple timezones. All of Frooition's designs and support are completed in-house,
we never outsource
. All of our designers are professionally trained with many years experience designing for ecommerce customers.
Frooition use
cutting edge technology
and keep up to date with the latest creative trends to ensure we provide a premium service for our customers. We also keep informed of all things ecommerce to ensure we are constantly ahead of the curve.
All Frooition services, including our responsive website and eBay services, have a mobile commerce element available to ensure our designs are beautiful on every device.
We provide a
full creative consultation
at the point of sale to ensure you choose the correct package for your business and that Frooition can help you bring your ideas to life.
What makes Frooition Unique?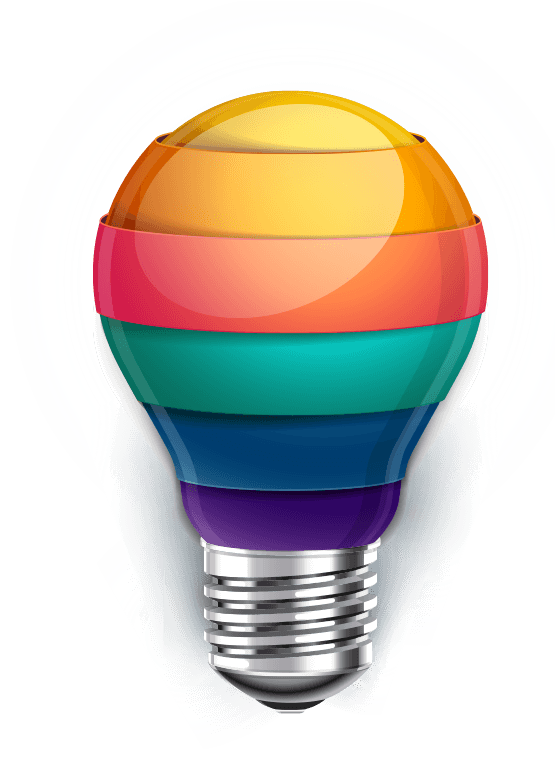 Proven to increase sales:

Frooition services are designed primarily to increase sales, we create beautiful designs that also improve the function of your website or marketplace.
We use create cross promotion elements to drive traffic to hot products. We focus on navigation to ensure it easy for buyers to browse your entire website.
Increase buyer trust & confidence through professional branding.

We help sellers grow:

Upgrade your design with new features as your business grows.
Update your graphics for seasonal changes.
Transfer product data between channels.
We provide helpful hints & tips via our blog, Knowledge-base and newsletters.

Massive Time Savings:

Frooition saves time: Bulk apply design to live eBay listings, dynamically pull in product categories, dynamic cross promotion. With our website design services we do all the hard work for you; all elements are fully installed and tested so sellers can concentrate on selling!

Design Management tools:

Our designs are not just "flat" HTML, we have spent years creating a suite of tools to help sellers manage their designs and get the most our of their website branding.
Frooition's designs are compatable with all 3rd party listing tools including: ChannelAdvisor, StoreFeeder, Linnworks, SolidCommerce, Bright Pearl, GarageSale, Vendio and many more...

Reliable and easy to use:

We are certified providers, we work closely with our platform providers and make constant updates to our services to bring you the best possible service we can.
Where required we provide best-in-class server hosting including multi-location data centers, superfast content delivery networks and edge technology.
Support is managed by a full support system and dealt with by our in-house friendly, professional support staff.
Trusted designers...
Frooition are trusted by some of the largest brands on the planet to provide the same outstanding quality, reliability and service to all of our valued customers: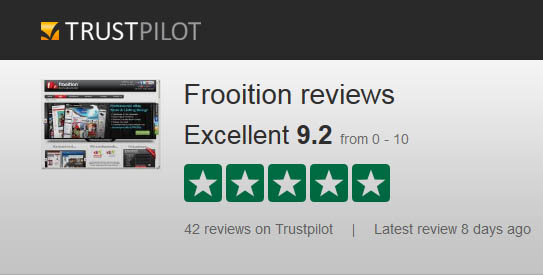 View more Frooition Brands
Our design process
We have team of professional designers with a wealth of experience, we are known for specializing in eCommerce website branding and all of our designs ultimately follow the brief of growing a seller's sales.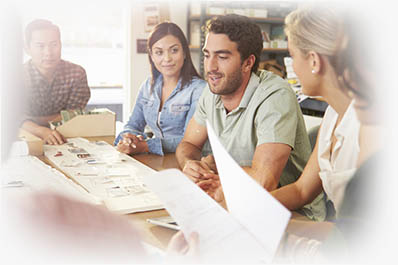 #1

All of our services start with a design consultation, with a helpful ecommerce consultant, who will discuss your requirements, ideas and ensure you choose the correct package for your business.

#2

Once you have decided on the correct package we provide you with a specification form to outline your exact requirements includng precise colors and any images you wish to use. We let you fill this in at your leisure so you can save it, discuss it with your team and edit it later on.

#3

Upon completion of your specification form the project is scheduled with our creative team. At this point you will receive access to the Frooition creative management software where you can see the progress of your project.

#4

After a few weeks you will receive a preview of your project inside the software; here you can see the preview, make changes and have a documented conversation with your designer. You can request any changes you need and we will provide another preview.

#5

When you are happy with the preview your designer will fully install and test the design into your account. You then have a grace period for any tweaks and then your are welcomed to our support department.
Examples: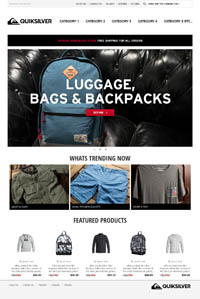 Branded eBay

Bigcommerce Topseller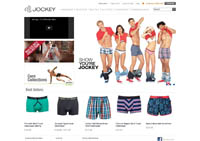 Amazon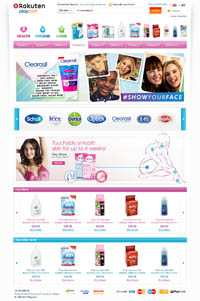 Rakuten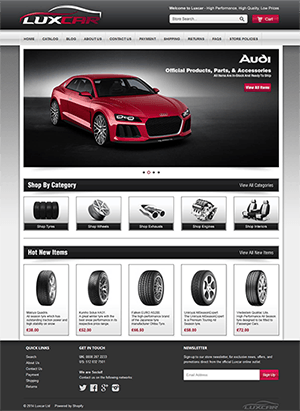 Shopify
View full Portfolio
Complete your details to arrange your own, no obligation, consultation: