What it means to be an eBay Certified Provider

"Frooition are the only eBay Certified provider in the World that specialises in Design".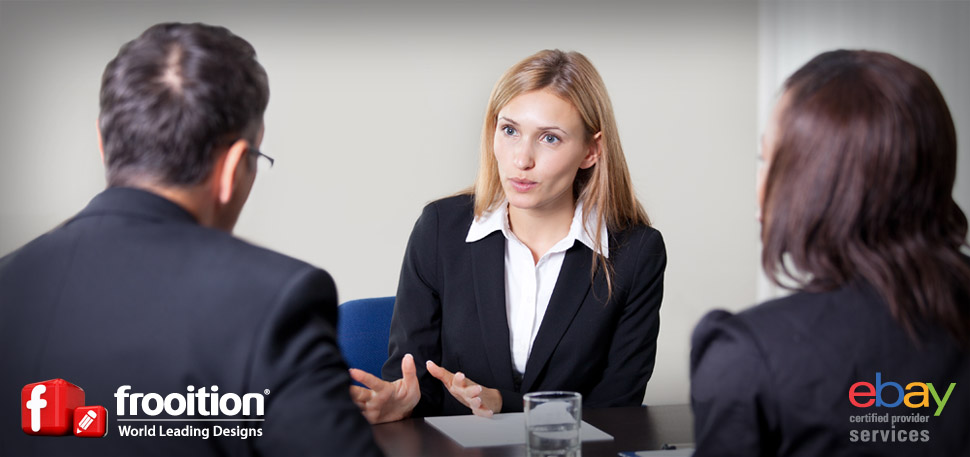 "Recommended by eBay"
Our design services are exclusively recommended by eBay; we have over 260,000 clients and understand the importance of delivering high quality designs and the best support for all of our services.
"Exam Certified"
We're continually assessed to ensure we meet and maintain our prestige level of excellence as a Certified Provider.
A certified provider is:
Exam Certified
We're regularly assessed to ensure we understand and comply with the latest eBay technical systems and policies to support and protect our sellers.
Committed to your eBay.
Certified providers are dedicated to working with eBay to minimize the efforts required for you to manage your business on eBay.
Provides Timely Support for eBay Changes.
Certified providers ensure their tools are updated to meet the latest eBay changes quickly and efficiently to ensure the best buyer experience possible with minimum interruption to your selling experience.
Provide Outstanding Customer Service.
With over 163,000 online clients we are dedicated to providing outstanding customer service.
Does not break eBay rules.
There are many eBay design companies, although Frooition are the only eBay Certified design company that does not break eBay design rules. This means you're store and listings are safe with us and you won't risk eBay account restrictions or being blocked off eBay.
Dedicated to your success.
Not only do we meet the standards of an eBay Certified Provider, but we've gone one step further by meeting the additional standards of a Certified eBay Application developer.

"Dedicated to your success"