Magento Go Website Design - "eCommerce Software for Growth"
Magento Go is our new ecommerce solution owned by eBay Inc - in itself you can expect the functionality and dependability of one of the World's largest ecommerce players.
This fantastic platform is packed with many brilliant features; best to note is being able to seamlessly integrate with 1000's of prebuilt extensions to enrich and enhance your store.
Tell Me More
You will really notice the difference with one of our Magento Go Website Designs! Take a look at some of our
Frooition Reviews
So What is Magento Go?
Magento Go is an online turn-key solution to create scalable and powerful ecommerce websites.
With Magento Go you don't need hardware, you don't need software and you don't need to be a qualified website designer to make a successful online store; perfect for any online business.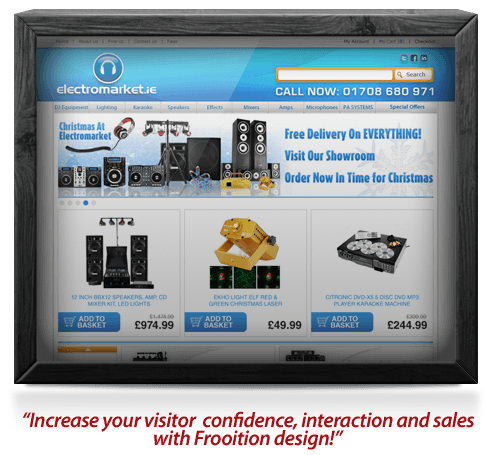 Why choose Magento Go?
Unlike many ecommerce platforms, Magento Go is supported by 1000's of prebuilt extensions to help enrich and enhance your store through Magento Go community; this alone makes Magento Go uniquely attractive.
Benefit from increased sales with these Fantastic store features:
Popular Search Keyword Cloud
Choose between grid and list view
Compatible with 21 payment gateways
1 Page Checkout
Integrated real-time shipping rates
Multi Language support
Powerful, in-built reporting
Robust, secure PCI compliant servers
Easy Product Inventory Import
SEO Friendly URL's
Newsletter Sign-up
Discount coupons/codes
Up-sell and Cross-sell functionality
Create New Product RSS feeds
Google Product integration
Social Integration via Facebook
And much more!
Frooition Magento Go Designs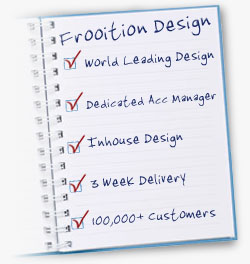 We create designs not just for today but for tomorrow, our designs are outstanding, instinctively intuitive and highly engaging, combine this with Magento Go and you have one miracle recipe!
Increase product sales and visitor interaction through:
Design for all standard pages and elements
Splash home page
Fading image hero (4 images)
Drop down category menu navigation
Highlight new products
Choose from 1, 2 or 3 column layout
Brand based navigation (10 Brands included)
Highlight key categories (10 custom category boxes included)
Special Offer or Promotion box
Social Links
A Frooition world-class design unique to your business
'Frooition Exclusive' MagentoGo export to eBay
And so much more!
You can further customize your store with
Magento Go optional extras
.
Sell on eBay?- "Exclusive eBay export tool"
Exclusively available to Frooition customers who have a Frooition Magento Go and eBay design; Magento Go customers can now export all of their Magento Go products into eBay.
With our design management software you can:
List your products on the world's biggest online market place - eBay
Increase your product exposure and sales
List your products in half the usual time with Frooition eBay listing software
Go multi-channel with consistent branding
A Frooition Magento Go design inspires greater confidence by positioning your business as a professional major online brand. You can enjoy increased visitor engagement and sales with a Frooition world-class design.

Magento Go Design Features: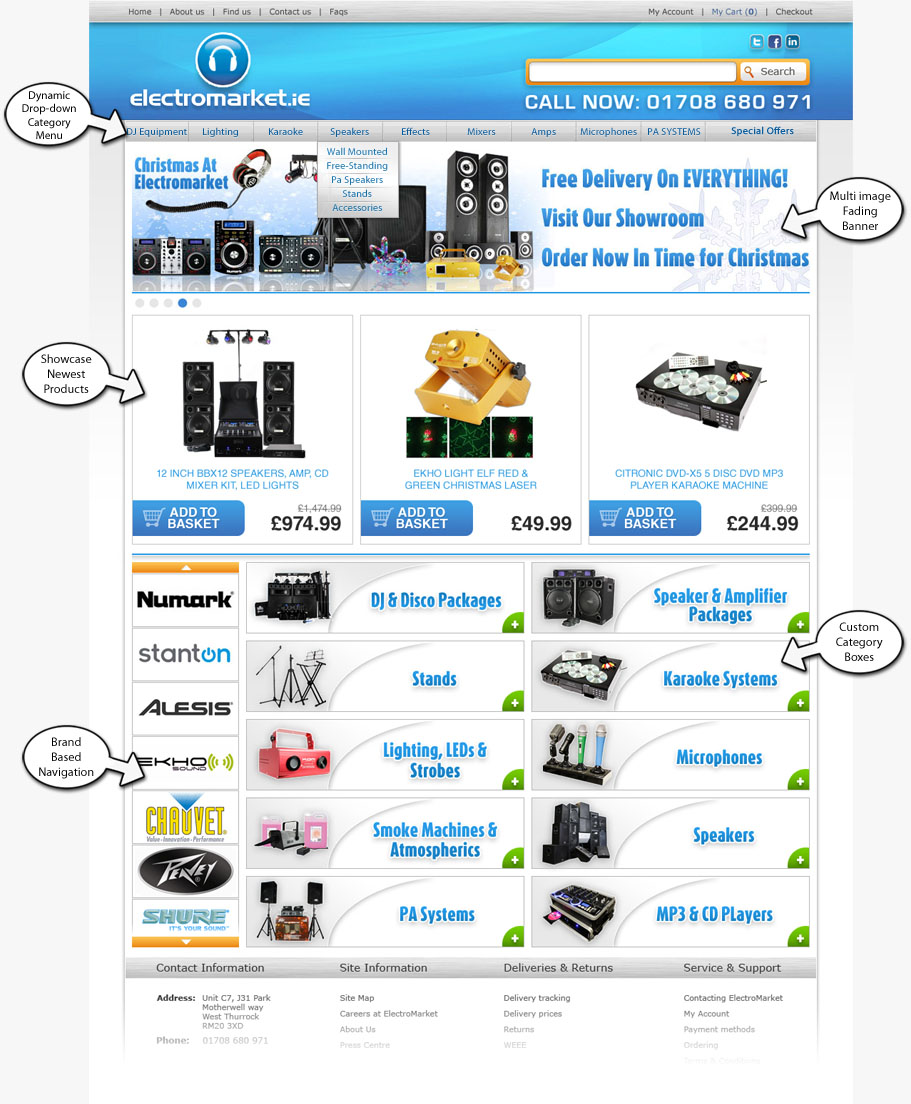 Who uses Frooition Ecommerce Web Design?
With over 260,000 happy clients, we have a huge range of large and small businesses who use our quality services. These include:

What Happens Next?
To get started, simply call us today on T:
02 8317 0972
or
enquire online here
and our eBay Professionals will discuss the next steps to enhance your eBay store and sales!
We're here to help. Simply complete our form above and we'll call you back to answer any questions you may have.