Bigcommerce to eBay Product Data Transfer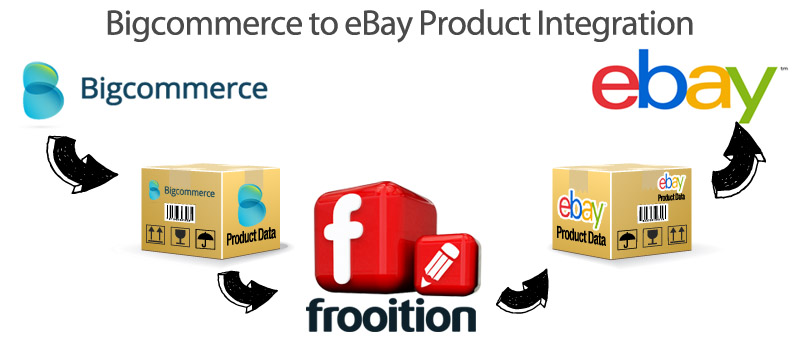 Frooition have developed a tool kit to assist BigCommerce sellers in transferring their BigCommerce products into eBay quickly and easily!
This tool enables to select any BigCommerce products and transfer the important product data into Frooition ready to list to any eBay site. The software frontend enables sellers to select a group of products and map them to their eBay store and categories.

Features:
BigCommerce to eBay product data transfer
Map BigCommerce to eBay categories
Transfer the following data:

Product SKU
Title
Description
Product images
Pricing information
Quantity
And much more

Choose when and how to list your items to eBay
Add a Frooition template to create fantastic looking eBay listings using your BigCommerce data!
The software takes a lot of the tedious work out of integrating an ecommerce store with eBay. Automatically grab your product data, descriptions and photographs from your website ready to list on eBay.

All you need to do is setup the eBay specific information (such as item specifics, returns and shipping suppliers), many of which are optional. Plus with Frooition you can also use presets of information to further reduce your listing times!
eBay to Bigcommerce Product Data Transfer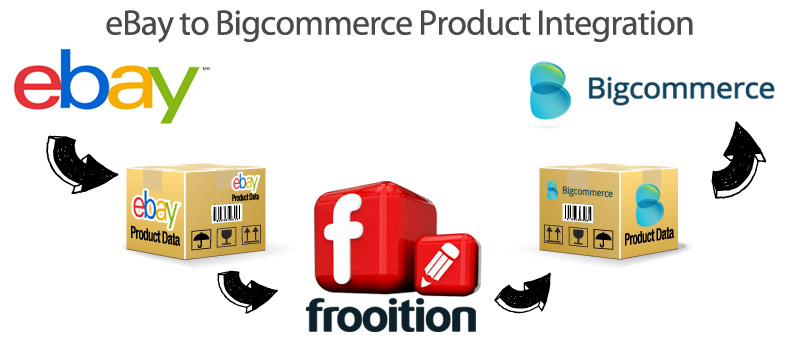 This great new addition to the Frooition eBay software allows sellers to quickly add product information and images from eBay directly into their BigCommerce store!
The new bolt-on enables sellers to select active, sold and unsold eBay items and import them directly into the BigCommerce store. The user controlled software enables eBay to BigCommerce product category mapping so your eCommerce store doesn't need to be identical to eBay categories!

Features:
eBay to BigCommerce product data transfer
Import sold, unsold and active items
Map eBay to BigCommerce product categories
Transfer the following data:

Product SKU
Title
Description (Stripped of Frooition Template)
Product images
Pricing information
Quantity
Product Variation Information
And much more!
Choose whether product displays immediately or activate it later in BigCommerce
Bulk amend information once it is imported into BigCommerce
Rapidly populate your eCommerce store with your existing data
A great feature of the new technology is the translation of eBay Product variations. If you sell a T-Shirt with 5 colors, 6 sizes and 2 styles you have a possible combination of 60 separate products, to create these manually or even with a CSV upload will be very time consuming, with Frooition it's as simple as clicking a button! What's more you can also copy across any pricing rules so you could have 60 products with 60 different prices transferred in seconds!
We're here to help. Simply complete our form above and we'll call you back to answer any questions you may have.